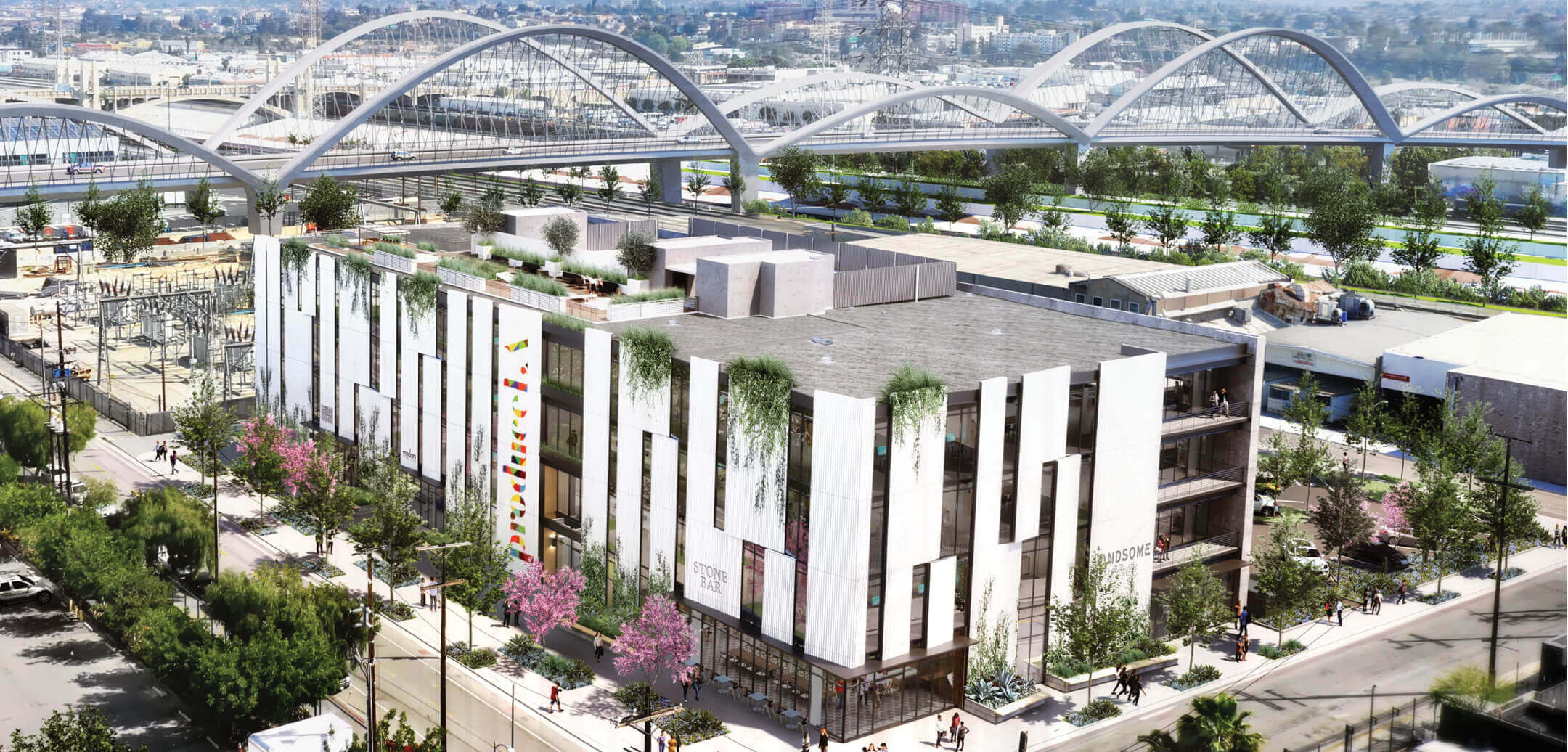 It's a thrilling time to be in the Arts District
and to be a part of the movement
influencing the ever-evolving LA story.
Revitalization of
the LA River
Ribbon of Light -
rebirth of the iconic
6th Street viaduct
12+ acres of
adjacent parks
Easy access to major freeways, bike paths,
transit lines, and the airport.
Closest office building to proposed Arts District Metro Stop.
produceLA
is at the heart of the LA Arts
District
LA metro's
Downtown regional
connector will
increase rail access
Convenient access to the , and Freeways
Approximately 30
minutes from LAX
Closest office building to the
completed 6th Street Bridge