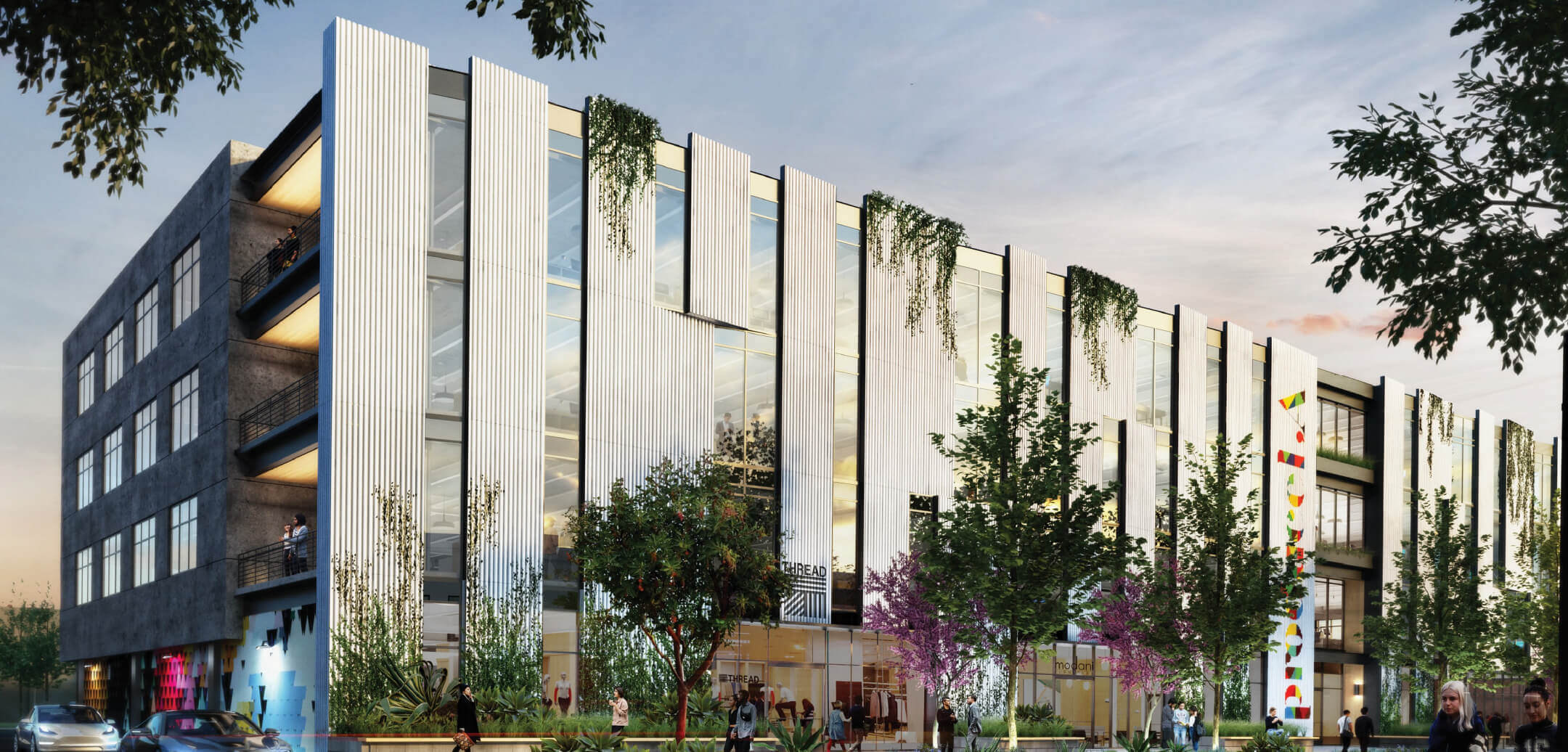 Retail & Restaurant
The ground floor of produceLA faces Santa Fe Avenue and is perfect for a modern, open showroom or retail space. Being in the heart of the LA Arts District, produceLA is at the center of this rapidly growing neighborhood renowned for its international galleries, street art, restaurants, boutiques, coffee shops, breweries, and hints of genius on practically every corner.
Prime Santa Fe &
Jesse Street Exposure
2/1000 Parking & Ample
overflow parking during
evenings and weekends
13' - 4" Ground Floor
Ceiling Heights
T.O.S. to B.O.S.
Retail Leasing
Robert Cohen
(LIC#01800848)

produceLA
ground level
approx. 9,050 sq. ft.of retail